Personal websites used to be a luxury that required hours of work or thousands of dollars. Today anyone can design a professional website for about the price of a video game. Thanks to WordPress,
website creation
is a simple process. You no longer need to be a coder, or hire a team of experts, to have a presence online. All it takes is a few simple steps to get your ideas on the Internet. Here's everything you need to know to create your own website.
Creating a Domain
The first step in website creation is a domain. A domain is an address that lets Internet users find and share your website. A domain has four parts: the top level domain (TLD), root domain, subdomain, and subfolders. Let's briefly run through each part. The TLD is the ending of a domain. For example, look at facebook.com. The .com is the TLD. In that example, Facebook is the root domain. You have complete control over the root domain, so long as the name you want isn't taken. Subdomains appear before the root, as in example.wordpress.com. Once you buy a domain you can create subdomains at no extra cost. Subfolders come after the TLD, as in Facebook.com/example.
Picking a Domain Host
Once you have a domain you'll need a host. Picking the right one is incredibly important. Your host should be reputable, affordable, and provide you with options, rather than limiting them. For instance, if you want to create multiple websites, you don't want a host that limits you to a single domain. Why not just settle for a free site instead? Free sites limit your site's design and function options. Additionally, you'll be given a subdomain instead of a domain. Subdomains, like example.wordpress.com, are harder for customers to remember. Additionally, customers associate subdomains with free sites, and assume they are an indication of an inferior website. Finally, search engines do not respect subdomains, and thus, your site will not receive very much traffic. These considerations make paying for a host worth the trouble.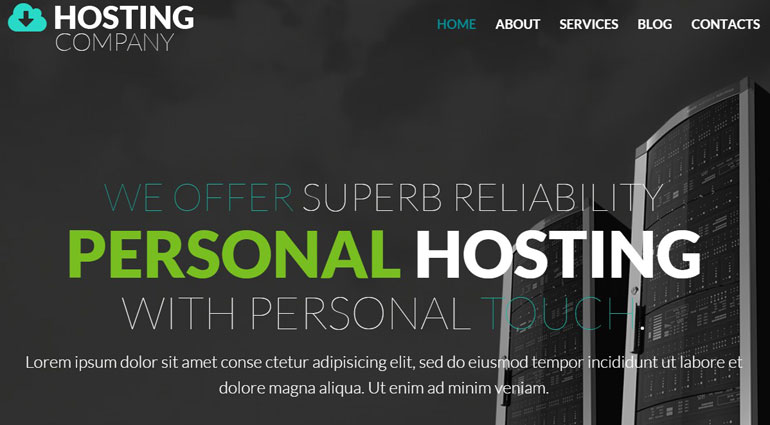 There are three things to consider when picking a host: limitations, the company, and pricing. Limitations can come back to bite you later, so you need to think about them carefully. Does your host support WordPress? How much bandwidth will you be allocated? How many domains can you have? Make certain you understand your limitations, and what the company is offering meets your needs. Speaking of the company, make sure to do your research. You want to know what kind of support it offers. Read their user reviews, so that you can get a picture of their customer service. Finally, look for additional costs, trial periods, and upgrade schemes. You do not want to be surprised later. Remember to ask friends and colleagues about the hosting services they've used. Their first hand experience could be invaluable to you.
Configuring the Nameservers
Unless your domain came with your hosting package your next step should be to configure the nameservers. Nameservers point your domain to the host's server, and they look like this, ns1.nameserver.com. Your provider should give them to you when you sign up. Search for "change servers" on your domain's control pad, and enter the nameservers when prompted. The change will take 24 hours, and then it's time to upload WordPress.
Download and install an FTP client so you can transfer files between your computer and the host server. Now you can download and unzip the latest version of WordPress. Use your FTP client to connect to the server and upload WordPress on the root. Once this is done, you'll need a database to store your WordPress information. You can use your host's control panel to do this. Next you'll need to modify the wp-config-sample.php file. Rename the file by removing the word "sample," and open the file in a text editor. Replace the placeholders with your credentials and save the file to the server.
Installing WordPress
Having laid the groundwork, you can now install WordPress and begin setting things up. Go to your domain and WordPress will run you through their simple installation process. Carefully select a theme, and prepare to engage in some basic configuration. Here are a few tips on that score to keep in mind. Akismet is built into it. It's the number one tool for combating spam comments. If you want to allow comments on your site this might be a good feature to activate. You can also configure permalinks in the settings to enable the custom permalink structure. This will allow your URL's to play well with search engines and RSS readers. Do not forget to create essential pages that tell users about your page, allow them to contact you, and easily find your content.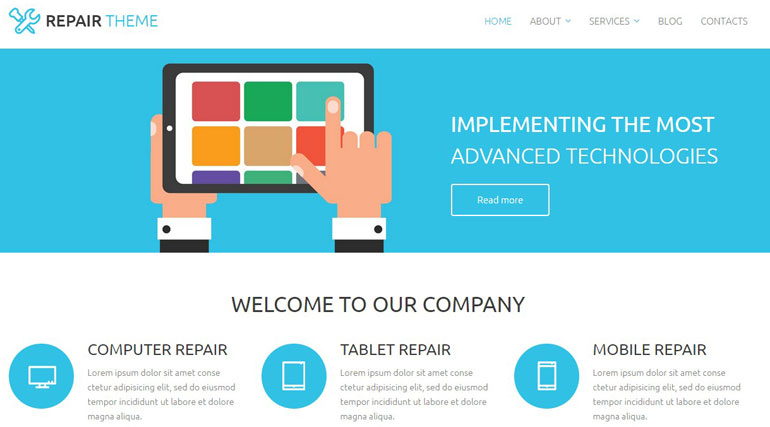 Making it Secure
The final thing to remember is security. The Internet can be a dangerous place. But the efforts of hackers and viruses can be stymied with a little forethought. Keep WordPress up to date to avoid being exposed to the flaws hackers have found in older versions. Don't use wp_ as the database table's prefix. Change it, and hackers will have a harder time finding your data. Remove the version number from your site's header. Hackers can mount better attacks if they know which specific version you're using. And don't use admin as your user name. It's like using Seinfeld as your password. You also want a good back up system like VaultPress in case something goes horribly wrong. Be sure to back up your files and your database, not just one or the other.
With these simple steps website creation is no longer a luxury. It is now an empowering tool, which will allow you to reach the world, and share content. Remember to find a domain, get a host, run WordPress, and pay attention to security, and there will be no limit to what you can achieve online.


Read more: http://www.webdesign.org/how-you-can-create-your-own-website-with-wordpress.22566.html#ixzz3lLqO7TFg