If you are not a
TemplateMonster
affiliate yet, now is the time to join the program, we are releasing a brand new WordPress Ready-Made Shop for TemplateMonster affiliates. You won't believe how awesome it is being a TemplateMonster affiliate now! And for those who are already an affiliate – get ready to make even more money with the new RMS!
If you are not familiar with the TemplateMonster affiliate program, here's the deal – the largest web templates and themes provider on the market and our partners, TemplateMonster, have an awesome
affiliate program
. Joining the program you get both the templates (all 50 000+ of them if you want) and the services (everything from tech support to SEOmoz.org membership) set up just for you!
We here at Web Design Library are not just silent partners of TemplateMonster, we are developers too, so here is what we are offering along with the amazing TemplateMonster affiliate program – a brand new WordPress Ready-Made Shop for the affiliates.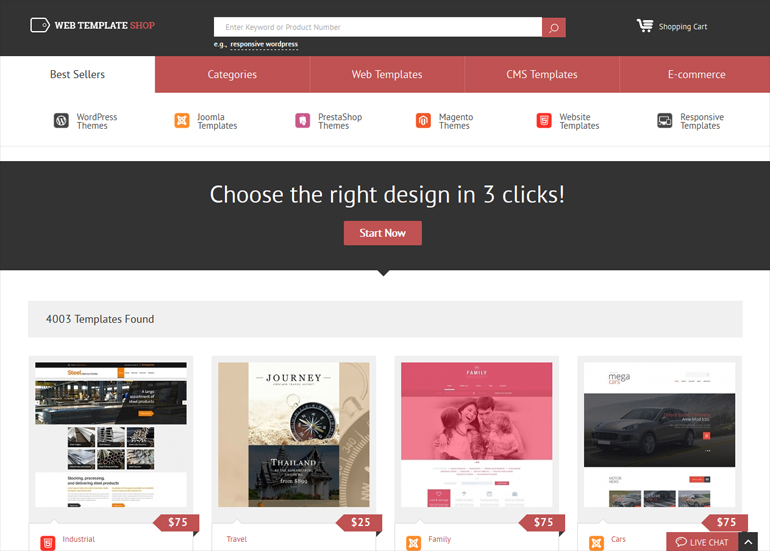 Oh, and have I mentioned – all of it is completely, absolutely FREE!
Let's see what the new Ready-Made Shop can offer!
New WordPress store for affiliates
User friendly WordPress admin panel, new stylish and fully customizable design, products' auto-update, responsive bootstrap framework and much, much more.
Wanna see how it works? Just take a look at our
Web Design Library Shop
, which – surprise-surprise! – is powered by WordPress Ready-Made Shop.
The new WordPress Ready-Made Shop will be suitable for those who:

are already a member of TemplateMonster's affiliate program;
are planning to become an affiliate;
want to run an online business but have no product of their own;
want to sell web templates online.
In any case – this is the best and easiest way to launch your own online business.
WordPress Ready-Made Shop new features
User-friendly admin panel.
For those who have already worked with WordPress admin panel there should be no surprises. For others we've created a detailed instruction. You'll learn how to install the store and additional plugins, how to customize your shopping cart, how to customize your store etc.
Easy store customization.
You can easily upload your logo via the "Site Logo" tool and change the color palette of your Ready-Made Shop with the "Theme Options" tool.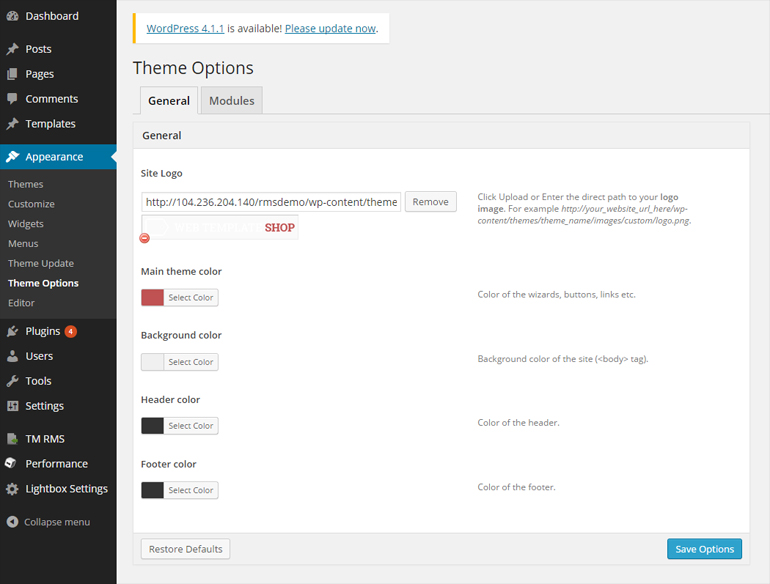 Templates presets.
TemplateMonster provides thousands of templates, I'm serious – you can get the whole collection to sell to your website visitors.
There are two presets for you to choose from – Recommended and Maximal. By choosing the Recommended preset you showcase the recommended number of the newest high quality templates (HTML, WordPress, Joomla, Magento, OpenCart, PrestaShop, WooCommerce, Landing page templates and so on).
The Maximal preset includes all templates TemplateMonster has in store.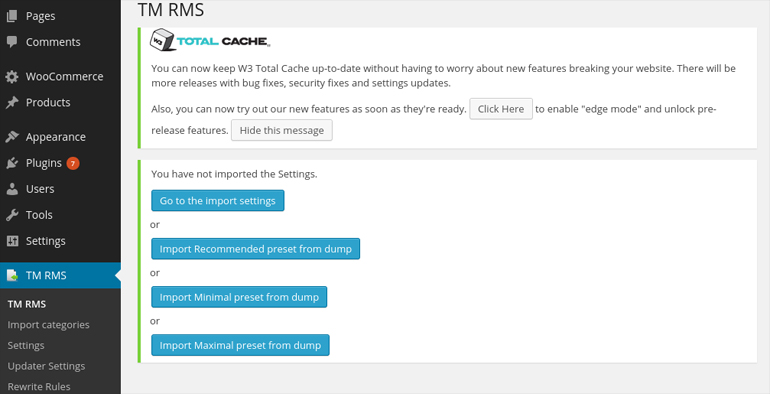 There also is a custom way to upload templates. This is an awesome feature if you want to sell only WordPress or Joomla themes for instance. Just check the WP or Joomla, or any other template type, or several of them, choose the amount of templates to import and click the Import button at the bottom of the page.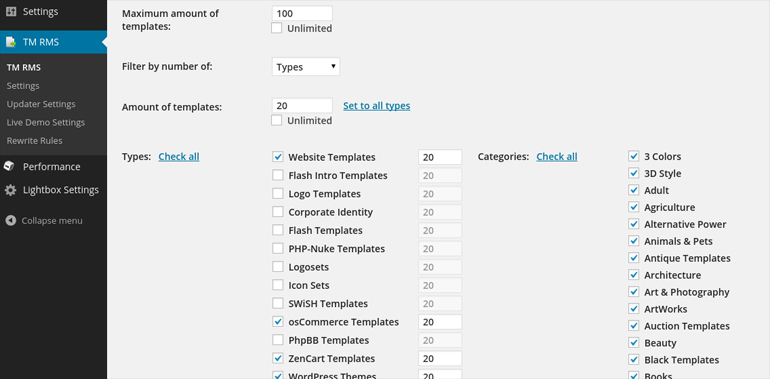 Compatibility with WordPress plugins.
The Ready-Made Shop supports all of the popular WordPress plugins.
Menu generation.
After you choose and upload a preset you'll be offered to generate a menu for your store. Just click the Generate button and there you have it – an awesome navigation menu all ready for you. You can customize this however you like later on.
Benefits of TemplateMonster's affiliate program
In case you've been wondering why I insist TemplateMonster Ready-Made Affiliate Shop is the best business solution, I'm gonna answer that now.
What do you think when you think affiliate program? Let me guess – you think a banner, which redirects your website visitors away from your precious blog, taking your precious traffic with them. Well, not in this case!
This is a unique affiliate program, no one else offers this – you have your affiliate store and all the themes and templates on your own website, this means you do not lose your visitors and your traffic, as they do not leave your website to make a purchase. Well, technically they do when they check out, but this won't affect your traffic.
Moreover, you don't have to mention TemplateMonster on your website, no banners, no text links, nothing to distract or confuse your customers, you just sell the web templates as your own and get 20% (and more!) referral fee.
With this affiliate program you promote your own website and your own brand.
More benefits include:

It is totally free! You just register as an affiliate and start earning immediately. No hidden fees, no monthly subscription, nothing of the sort.
The 24/7 technical support will make your business life easier.
All the unpleasant stuff with running the orders, refunds, complains, etc… it is not your problem. TemplateMonster team does it all for you!
New trendy look of your store with the brand new WordPress Ready-Made Shop, provided by Web Design Library.


Read more: http://www.webdesign.org/new-wordpress-ready-made-shop-for-templatemonster-affiliates.22530.html#ixzz3jNLDXMb4